SKB Multiple Laptop Cases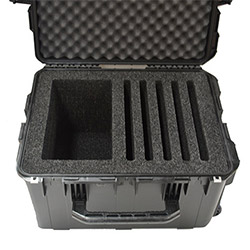 These SKB multiple computer hard cases are designed to protect multiple laptop computers during transit. The rugged exterior case shell is watertight, crushproof and dustproof, while the case interior features foam designed to fit multiple computers with room for accessories.
Many SKB multiple laptop cases provide easy transport – with wheels and scoping handle, making them the perfect rolling laptop case solution.